Preventive Programs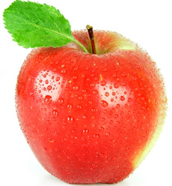 Preventive Health Care Programs Provide the Highest ROI
Strategic Wellness Programs Are a Necessity
Since WellAdvantage began 10 years ago, corporate wellness programs have evolved into well-planned initiatives leading to a positive return on investment for corporations. Originally, programs simply included fun, health- and morale-building activities. Over time, WellAdvantage proved that you gain the highest return on investment (ROI) from sophisticated preventive health programs.
Bottom-Line Results:
Today, strategic business approaches to wellness are a necessity to a healthy bottom line. Organizations that treat these programs as divisions with revenue goals, participation tracking, health risks screenings and ROI targeting reap the greatest return.
Reap the Benefits of Your Preventive Health Program
Today, WellAdvantage offers a multi-level approach that allows companies of all sizes and budgets to reap the benefits of the strategic preventive health approach. Each program is custom designed to meet the individual needs of your company and your employee base. This approach ensures employee buy-in, yet it is easy to "plug and play!"
Bottom-Line Results:
Our Employee Driven Preventive Health™ (EDPH) model was created to allow you to create the program plan, implementation timeline, budget, goals and evaluation process—on the level of an authority in the wellness industry, without having to spend time in the classroom or having to hire specialized high-cost personnel. WellAdvantage essentially serves as your wellness division, while you reap the benefits!