Leadership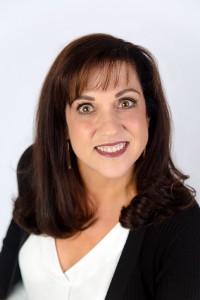 Jeanne Puglisi Sherwood, RN, CWWS is the President and Founder of WellAdvantage. As an intensive Care Nurse, Jeanne saw that many of the patients she worked with had illnesses directly related to unhealthy lifestyles, especially poor nutrition, inactivity, obesity and smoking, preventing the body from handling any new crisis. Jeanne knew that education and preventive measures were key to keeping many of her patients out of the hospital.
Jeanne's experience at a local gym helped her to see that the working population was not able to sustain a fitness program and achieve their wellness goals because of their busy lifestyles and family obligations. She decided that the only way to reach this population successfully was to go into the workplace and bring fitness and health programs directly to them. Thus, WellAdvantage was born.
Commitment to the health and well-being of workers brought added benefits to workers' employers as well. The programs offered by WellAdvantage have been found to relieve stress, boost office morale, increase productivity, decrease absenteeism, and reduce healthcare costs.
Proven Wellness Programs
Health/Fitness Professionals
Employee Incentive and Driven
Smart business owners have found that initiating worksite health promotion programs increases the bottom line. It's that simple.