Careers
Careers that make a difference!
Join us in our mission. WellAdvantage offers careers that make a difference; our solutions impact the lives of employees and their families everyday. Whether you are a registered nurse, fitness instructor, wellness coordinator, nutritionist, skilled IT professional or simply interested in working for a company where you can make a difference, WellAdvantage has a career opportunity for you.
Join Our Team
Our employees, their attention to detail and their professionalism are responsible for our success. But it's the genuine compassion, integrity and flexibility that makes working at WellAdvantage rewarding.
We're always looking for passionate, intelligent people to collaborate with us. We continuously strive to improve the quality and efficiency of healthcare and wellness initiatives that makes a difference in the well-being of the people and organizations we work with.
WellAdvantage offers our part-time and full-time regular employees the following:
Health & Well-Being
Our Medical Plans support our belief in health plans that empower and engage our employees as active participants in their health care.
Medical Plan Coverage
Vision Plan Coverage
Dental Plan
Flexible Spending Accounts
Work & Life
At WellAdvantage, we believe in making life work–which is why we offer a range of benefits for our employees and their families.
Paid Time Off (PTO) for personal, sick, vacation time.
Paid Company Holidays
Professional Development
Wellness Coaching Allowance
Credit Union
Flexible Work Schedules
Supportive Work Environment
Current Openings
Please review our list of current openings. Submit your cover letter and resume to careers@welladvantage.com for consideration.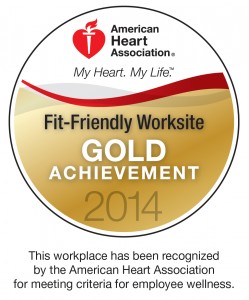 WellAdvantage™ is an Equal Opportunity Employer.